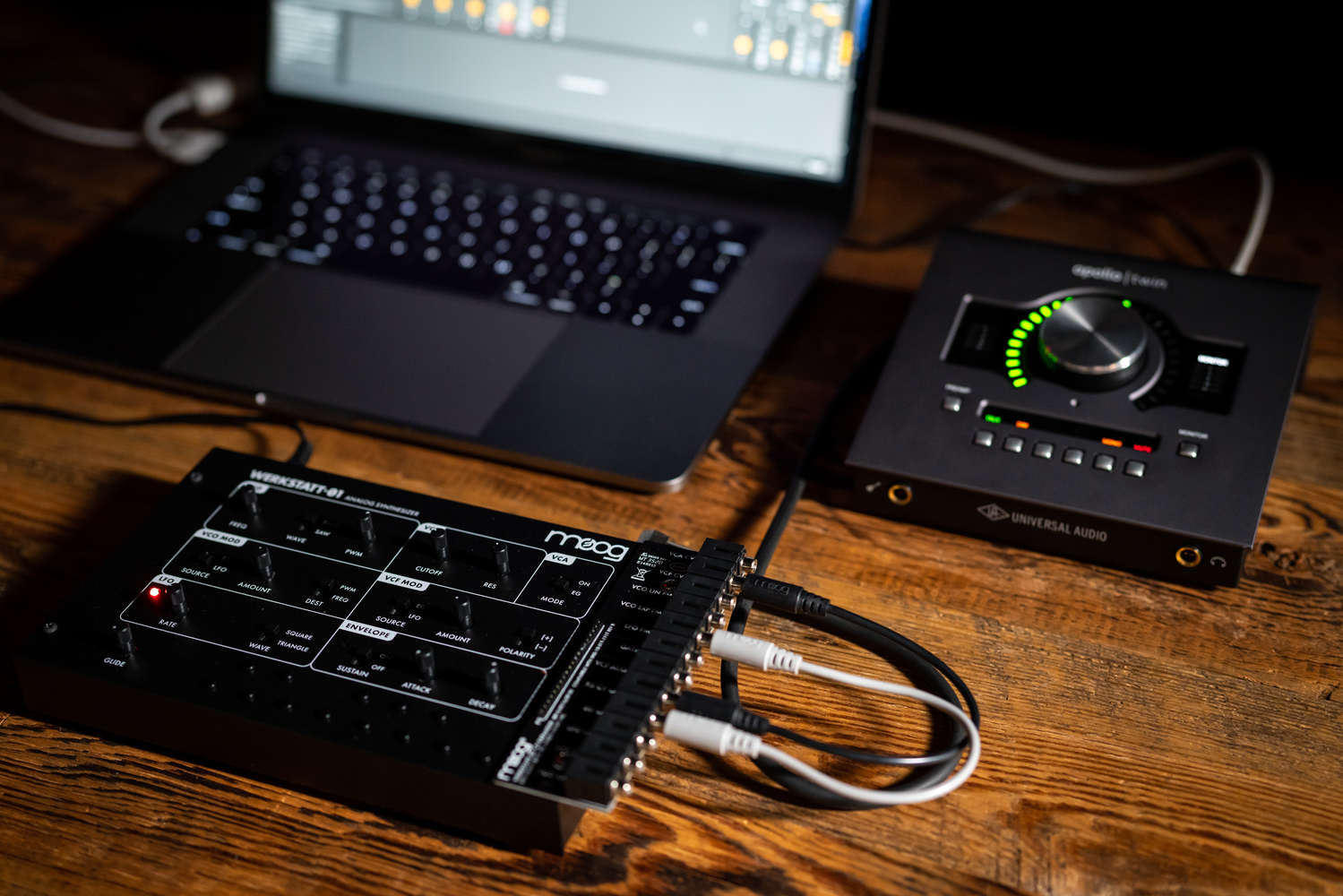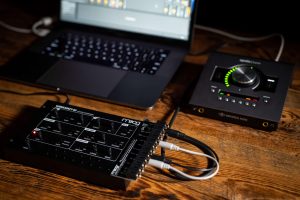 Moog Music is doing a limited re-issue of the analog synthesizer that you construct yourself. Suitable of course, in theory, as it was modular in design.
"Werkstatt-01 is a patchable analog synthesizer kit based on classic Moog circuits. Assembly requires no soldering or special tools, allowing beginners to dip their toes into the world of DIY synthesizers without feeling overwhelmed by the building process. Once assembled, Werkstatt-01 is a great way to start learning about analog synthesis, as well as semi-modularity, by exploring an instrument that can be expanded over time as your knowledge of synthesizers and DIY electronics grows."
The system features a "full-range analog oscillator with selectable waveforms", says the company, along with the "the legendary Moog Ladder Filter for precision harmonic sculpting". Hmmm, aural sculptures. Nice.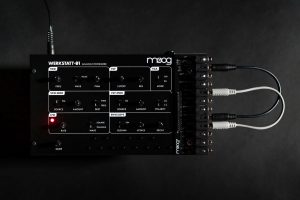 There is also – I'm quoting, of course – a "2-stage Analog Envelope Generator with Sustain gives you the control to shape your dynamics, dialing in everything from lush electronic string swells to punchy basslines and organic percussion hits – and everything in between!"
"Patching inputs and outputs together from the 12 jacks of the ⅛" patch bay will reconfigure Werkstatt-01's circuits to create new signal paths and empower new sonic explorations. As your synthesizer journey evolves, use the included CV Expander to connect your Werkstatt-01 as an enhancement to other Moog Semi-Modular Synthesizers or Eurorack systems."
Is your inner Rick Wakeman tempted? You can read more on the Moog Music website.
Incidentally, back in 2016, we covered the Moogfest launching its Annual Circuit Bending Challenge, which was to take a battery-powered device and "circuit bend" it to an instrument capable of creating unique sounds.
Thanks to Sue P. for highlighting this one.
[Via New Atlas]
See also: Made By Masters #7 – Electronic analogue Moog Synthesiser