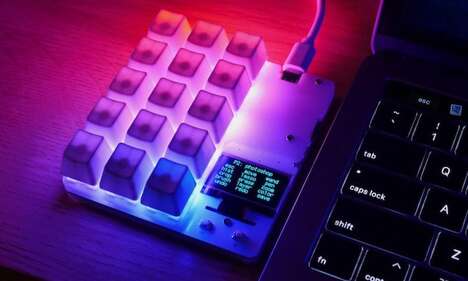 The 'duckyPad' mechanical micropad is a productivity-focused peripheral solution for the desktop that will provide users with the ability to streamline and consolidate their workflow for a more efficient everyday experience.
The peripheral features Hot-Swap keys to let users enjoy their choice of switches and is also equipped with an OLED that will clearly display what each of the keys have been set to do. Users can thus program the keyboard to handle all of their essential shortcuts when editing videos, coding and beyond.
The 'duckyPad' mechanical micropad works right out of the box thanks to a plug-and-play design that doesn't require a driver to be used and features a vibrant design that will light up a desktop with a touch of modern illumination.