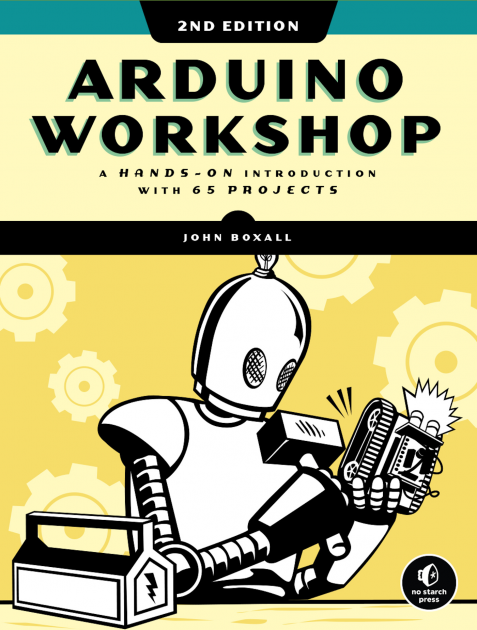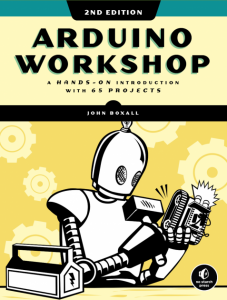 The book's 65 projects include topics such as a digital thermometer that charts temperature changes on an LCD; as GPS logger that records data from your travels, which can be displayed on Google Maps; a tester that lets you check the voltage of any single-cell battery; and a keypad-controlled lock that requires a code to open.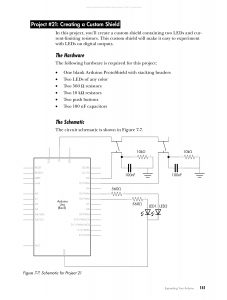 This is an upgraded version of the original book, note. The publishers write:
"This second edition of Arduino Workshop has been updated for the latest version of Arduino IDE. It begins with an overview of the Arduino system and then moves on to coverage of various electronic components and concepts, including revised content reflecting advances in displays, touchscreens, sensors, motors, GPS, and wireless technology."

"You'll learn about new hardware and find updated projects that cover areas like touchscreens and LED displays, robotics, using sensors with wireless data links, and even controlling projects remotely through a cell phone. Brand new chapters include coverage of MAX7219-based LED numeric displays, LED matrix modules, and creating your own Arduino libraries."
You can download a sample chapter from the No Starch Press website.
Author
The author is John Boxall, described as an electronics enthusiast for over thirty years. He has spent several years writing Arduino tutorials, projects, and reviews of kits and accessories at www.tronixstuff.com.
Arduino Workshop details
Title: Arduino Workshop, 2nd Edition -A Hands-On Introduction with 65 Projects
Author: John Boxall
Published: May 2021,
Pages: 440
ISBN-13: 9781718500587
Cost: $34.99
Format: Paperback, e-book
See also: Gadget Book: Repair Revolution – How Fixers Are Transforming Our Throwaway Culture