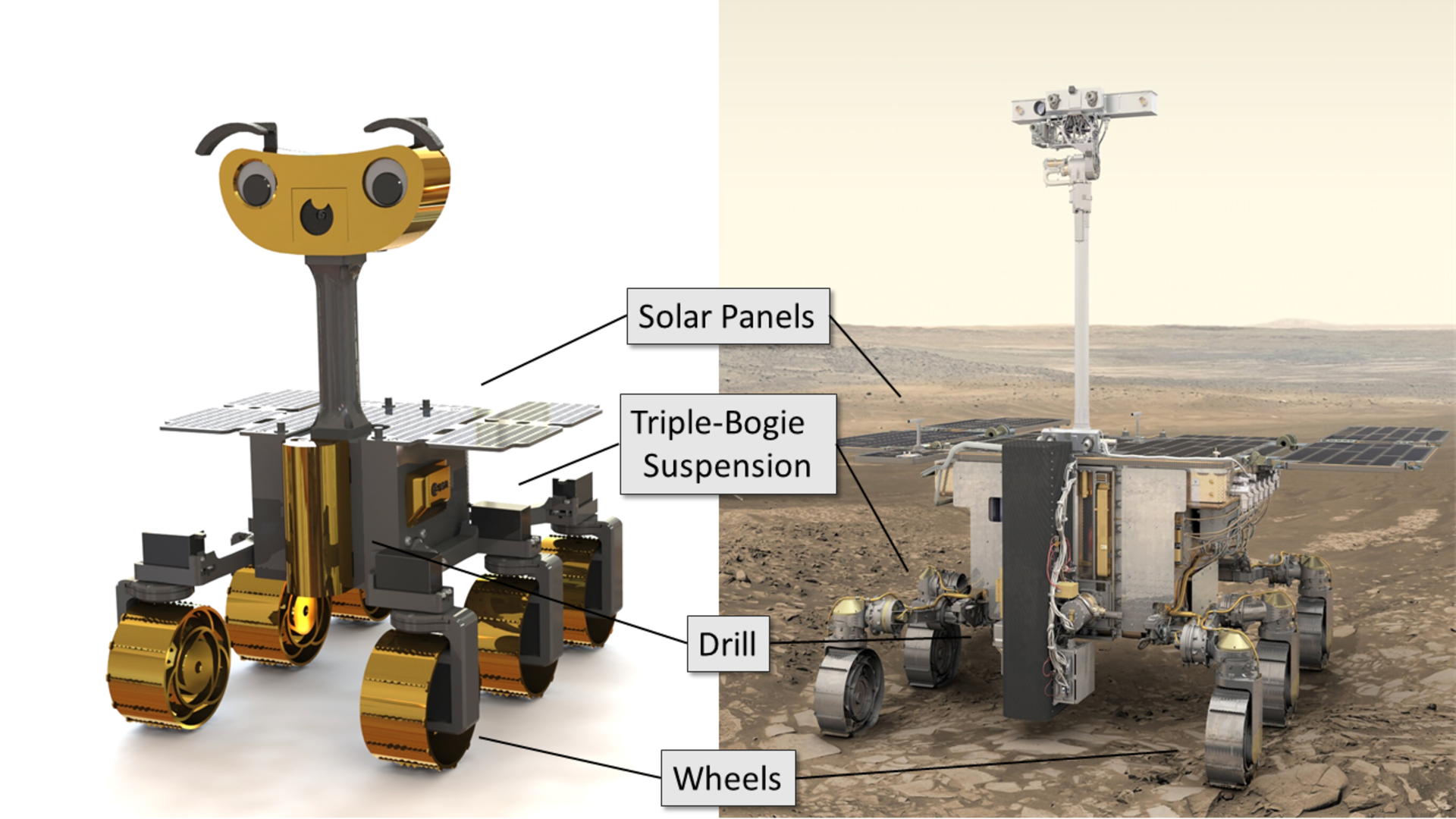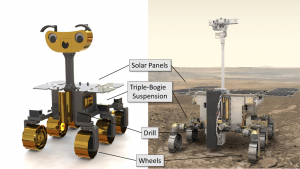 It was designed by the European Space Agency, specifically a team from its Planetary Robotics Lab.
The idea is to encourage students, Gadget Masters and general enthusiasts to teach themselves more about robotics. You can find the source code on GitHub along with a step-by-step assembly guide and tutorials. Read more here, too.
There are are six steerable wheels, and the ESA highlights that it reproduces the Exomars' 'triple-bogie' wheel design. This lets it ride over uneven obstacles in its path and still keep its wheels on the ground (you can't say on the earth).
It measures 300 x 390 x 420mm and weighs 2.5kg.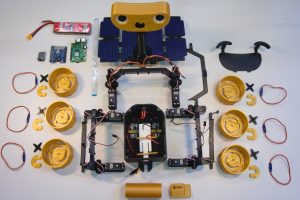 Oh yes, you can also customise it's headware for cuteness or comic effect.
You can control it remotely via a gamepad or a Web browser – watch it spin around and move side ways in the video below.
Accessible ExoMy
"We aimed to make the design as accessible and fun as possible," says ESA trainee Maximillian Ehrhardt. "ExoMy actually began as a one-off demonstrator at the ESA Open Day at ESTEC here in the Netherlands in 2018. Visitors of all ages could drive it across the lab's 'Mars Yard', a test facility that mimics Martian terrain. It was a big hit, which made us think about a version that people could build for themselves."