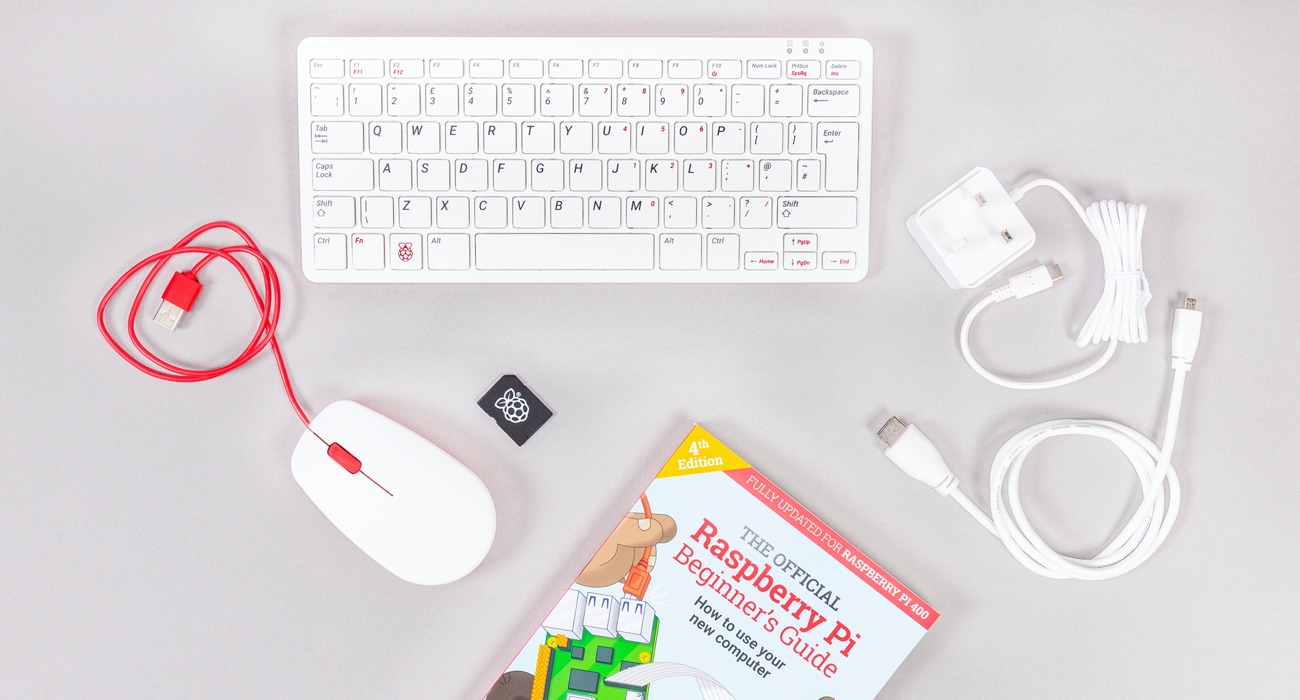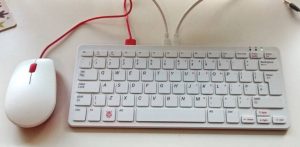 Similar to the iMac incorporating the computer into the screen, the Raspberry Pi 400 incorporates the Raspberry Pi into the single-board computer's keyboard, as it were. Two in one. Neat.
What's inside? Essentially, a Raspberry Pi 4 with a fresh PCB design. There's a quad-core 64-bit processor, 4GB of RAM, wireless networking, dual-display output, a 40-pin GPIO header and support for 4K video playback. There are three USB ports on the rear edge (1x USB 2, 2x USB 3).
Note, also, that the processor is running at 1.8GHz – rather than the 1.5GHz of the Raspberry Pi 4.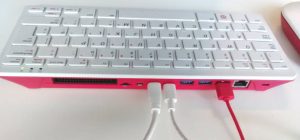 The full list of connector options are:
40-pin GPIO
microSD Card for Raspberry Pi OS
micro HDMI
micro HDMI
USB C power input
USB 3 for general use
USB 3 for general use
USB 2 for general use
Ethernet
Physical anchor hole
"Raspberry Pi has always been a PC company," writes Eben Upton, Chief Executive of Raspberry Pi Trading. "Inspired by the home computers of the 1980s, our mission is to put affordable, high-performance, programmable computers into the hands of people all over the world. And inspired by these classic PCs, here is Raspberry Pi 400: a complete personal computer, built into a compact keyboard."
Our very own Technology Editor, Steve Bush, has reported his hands-on experience using the Raspberry Pi 400 as his main computer, during these work-from-home Covid-19 times. See Hands on Raspberry Pi – your favourite little computer inside a keyboard.
He points out that there is no 3.5mm connector for audio, so headphone and speakers will probably have to be Bluetooth (unless the HDMI-connected monitor is equipped with speakers or an 3.5mm audio output.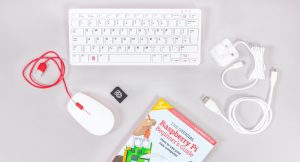 If you want to go the ready-to-go 'full computer (sans monitor)' route you can buy the Raspberry Pi 400 Personal Computer Kit, which comprises:
A Raspberry Pi 400 computer
Our official USB mouse
Our official USB-C power supply
An SD card with Raspberry Pi OS pre-installed
A micro HDMI to HDMI cable
The official Raspberry Pi Beginner's Guide
Or else, if you have the peripherals you need, you can buy the stand alone keyboard.
In terms of pricing Pimoroni is selling the Raspberry Pi 400 at £66.90 and the Raspberry Pi 400 Personal Computer Kit from £97.50 (for the 2GB version). You can see the full buying options on the Raspberry Pi Store.
Design
There's an interesting post on the RaspberryPi.org website, by Simon Martin, outlining the design decisions behind the Raspberry Pi 400.
"Raspberry Pi 400 has the same circuit layout of the power management, processor, and memory as Raspberry Pi 4, but with one major difference: we've adjusted the operating point to 1.8GHz! And did I mention cooling? We've solved the cooling challenge so users don't have to give this any thought. Raspberry Pi 400 contains a heat spreader that dissipates the heat across the whole unit, front and back, so that no part of it will feel too hot to touch. In fact, there is enough thermal margin to overclock it, if you're so inclined."
Read the full post.