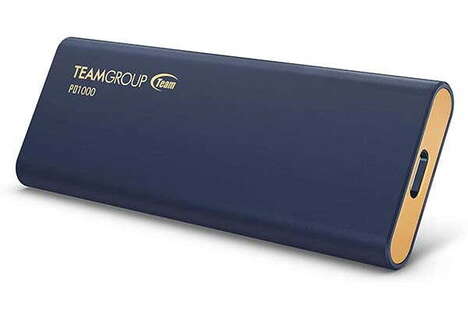 The Teamgroup PD1000 portable waterproof SSD is a lightweight piece of hardware for prosumers who are looking for a way to bring their essential files and data with them wherever they go without having to worry about the elements.
Featuring a waterproof design, the hard drive has a slim design that weighs in at just 6.4 ounces and thus has an IP67 rating that will also prevent dust from entering the body. Users can choose between 512GB or 1TB of storage space and can enjoy read/write speeds up to 1,000Mbps and 900Mbps, respectively.
The Teamgroup PD1000 portable waterproof SSD has a USB-C connector to accommodate the high data transfer speeds and comes with two cables for ease of connectivity with any system.