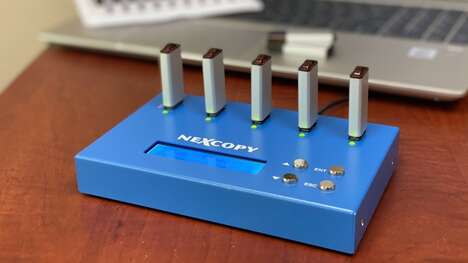 The Nexcopy USB104SA USB Duplicator is a standalone data management solution for prosumers who are looking for an optimized way to copy files without the need for a computer connection.
The unit is capable of having up to five USB thumb drives plugged in and will enable users to copy the contents from one to another at a blazing-fast speed. Users can copy 1GB of data in just one minute, which is far faster than having to perform the action through a computer in order to maximize the amount of copying that can be done in a single session.
The Nexcopy USB104SA USB Duplicator is priced at $299, and is perfect for administrators who are in search of a way to easily disseminate files amongst larger groups with security and ease.