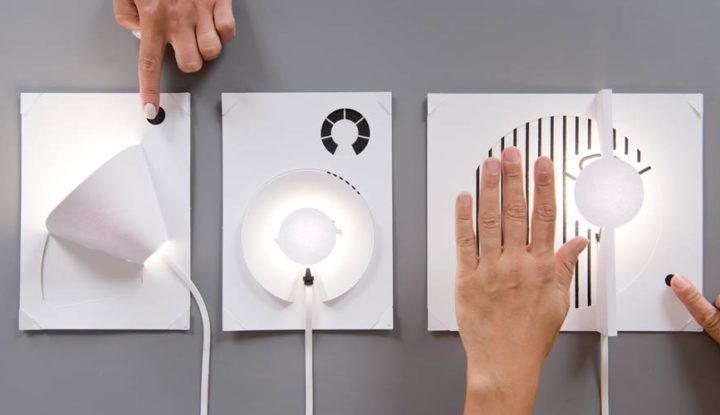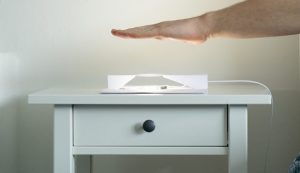 You may be familiar with the UK-based Bare Conductive, and we've highlighted them a few times on Gadget Master. Their Touch Board Starter Kit, for example, for painting your own surface sensor. Or the Quantifying Touch project using the Raspberry Pi Cap.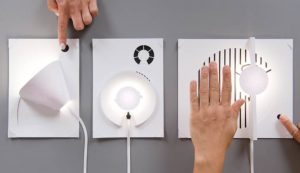 This kit involves interaction with light.
Bare Conductive writes:
Combine the magic of Electric Paint and the Light Up Board, to create a beautiful paper lamp in three easy steps: paint, fold, and power on! No tools, no programming, no special skills required, the hardest part is choosing which lamp to make.

Select from three templates, each with a unique interface to create either a touch, dimmer or proximity lamp. The Electric Paint Lamp Kit is the perfect gift to bring a little more light to your life, or someone else's.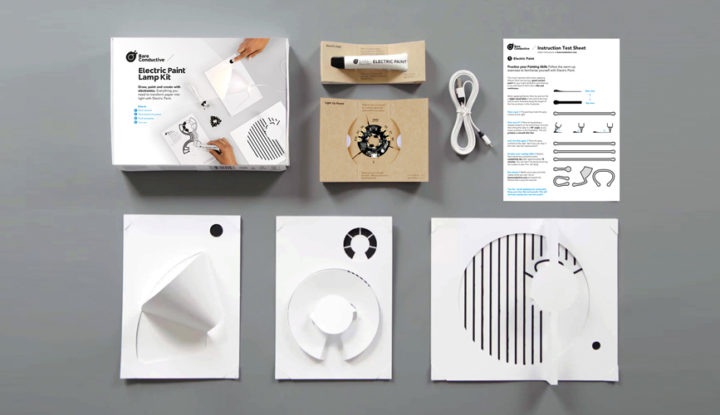 The kit costs £35.99.
Create smart lamps that can be also customised as you want, using the Electric Paint Lamp Kit. Get it here -> https://t.co/CBY9nN1yHs pic.twitter.com/BVU3vXOzqA

— Bare Conductive (@BareConductive) October 23, 2020
Note that the Electric Paint is black in colour, itself, but can be over-painted with any material compatible with a water-based paint.
It is described as "a nontoxic, water based, water soluble, electrically conductive paint. It can be used in circuits as a painted resistor element, a capacitive electrode or can function as a conductor in designs that can tolerate high resistivity. It is intended for applications with circuits using low DC voltages at low currents".
The paint adheres to a wide variety of substrates and can be applied using screen printing equipment, the ocmpnay says. You can read the full Technical Data Sheet.

See also: How to create a touch switch for Adafruit's Neopixel led strip light