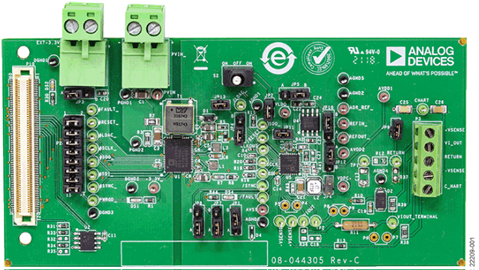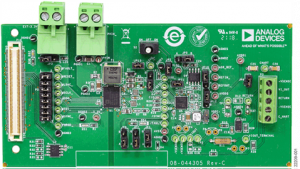 Enter the competition »
Worth $150, the ADFS5758 is a functional safety approved, single-channel, voltage and current output, digital-to-analogue converter (DAC) with on-chip dynamic power control (DPC) to minimise package power dissipation.
Features and benefits include:
Full featured evaluation board for the ADFS5758
On-board 2.5V ADR4525 reference
SIL Certified Data converter
On-board ADP1031-1 isolated PMU with integrated SPI signal isolation channels
ACE software for control
Functional safety approved to SIL 2/SC3 for unipolar current output by TÜV Rheinland, File Number 968/FSP 2055.00/20
Current/voltage output available on a single terminal
Current output ranges: 0mA to 20mA, 4mA to 20mA, 0mA to 24mA, ±20mA, ±24mA, −1mA to +22mA
Voltage output ranges (with 20% overrange): 0V to 5V, 0V to 10V, ±5V, and ±10V
User-programmable offset and gain
Advanced on-chip diagnostics
12-bit ADC functioning as an independent monitoring function that can validate the output and accuracy
Enter the competition »
Good luck! Note that the prize is courtesy of Analog Devices and you do have to provide some details to enter the competition.
See the video for an interactive demo.